Principal's Desk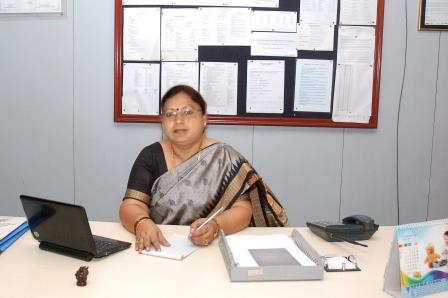 Dear Friends,

School is where children are encouraged to say, "I see, I understand, I can do."

Every child is a positive asset and a precious national resource which needs to be cherished, nurtured and developed with tenderness and care coupled with dynamism and to reach this goal- a sound education system is basic requirement.

At Kerala Public School, we create an atmosphere of love for education and healthy environment. Sports and co-curricular activities further mould our students and spur them on to be the brightest and the best.

We have been fortunate to enjoy in large measure the unstinted co-operation between the parent who is the first teacher and the teacher who is second parent. With this strong bond, the hard work of our responsible and well disciplined students and the timely assistance of the Management, the school has been achieving almost 100% success in ICSE examination. We are thankful to everyone who assists us in the smooth functioning of the school.

Individually and collectively we must work to serve the cause of education, for the betterment of the coming generation so that they live in a world where "knowledge is free and the head is held high"; where "the world has not been broken up into fragments by narrow domestic walls" and "the clear stream of reasoning has not lost its way". Our boys and girls must grow as world class citizens, a generation of eminent thinkers and wise planners contributing to a better world order. This is our wish; and dream.

Lots of love and God Bless.

ALKA SINHA
Principal
Kerala Public School,Mango.